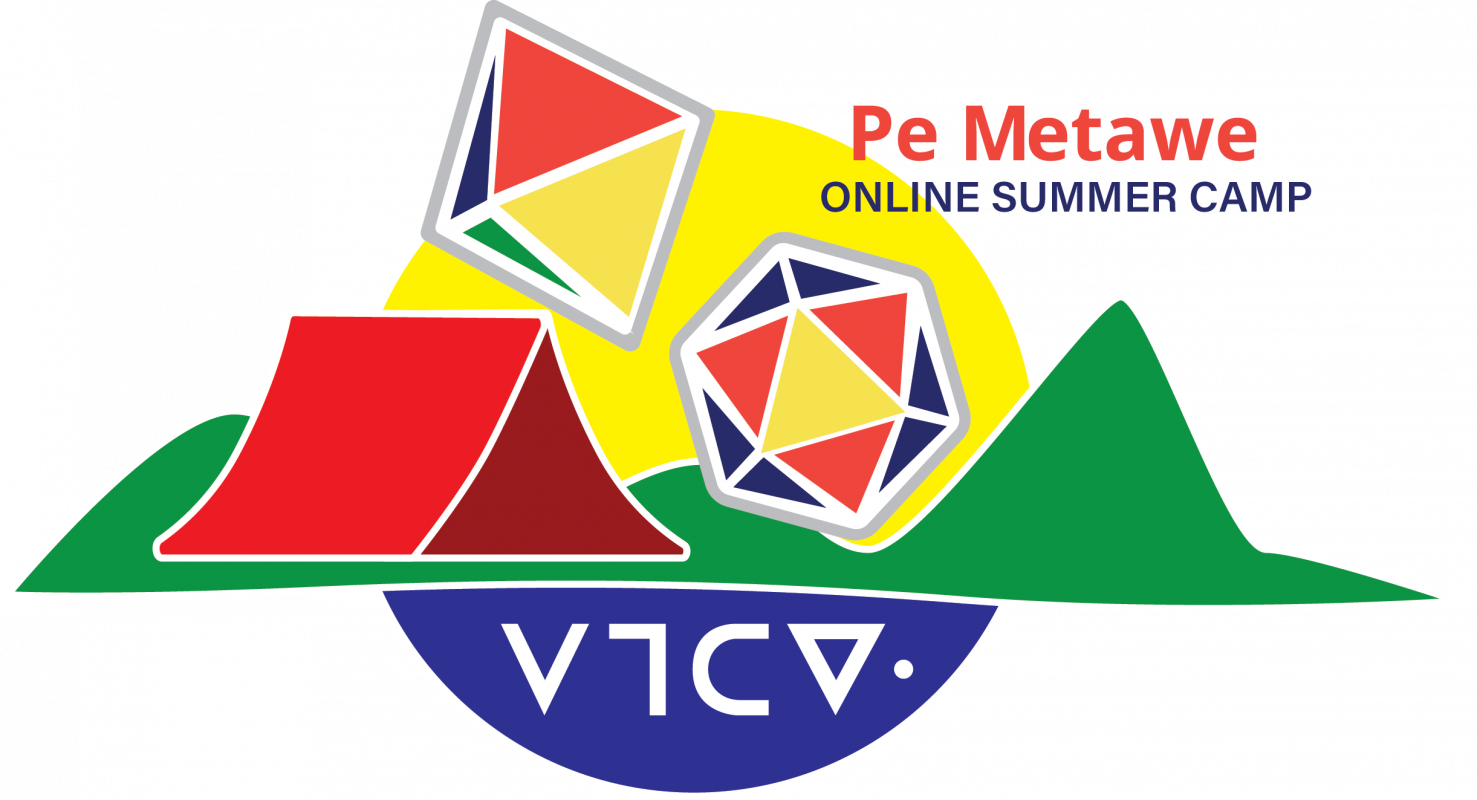 Welcome to
Pe Metawe Online summer Camp!
Pe Metawe Together is happy to announce that we are offering a comprehensive range of virtual summer camps to Alberta based youth. 
All camps will be facilitated by our professional staff, hosted via zoom and available throughout August. 
Please see below for the camp offerings!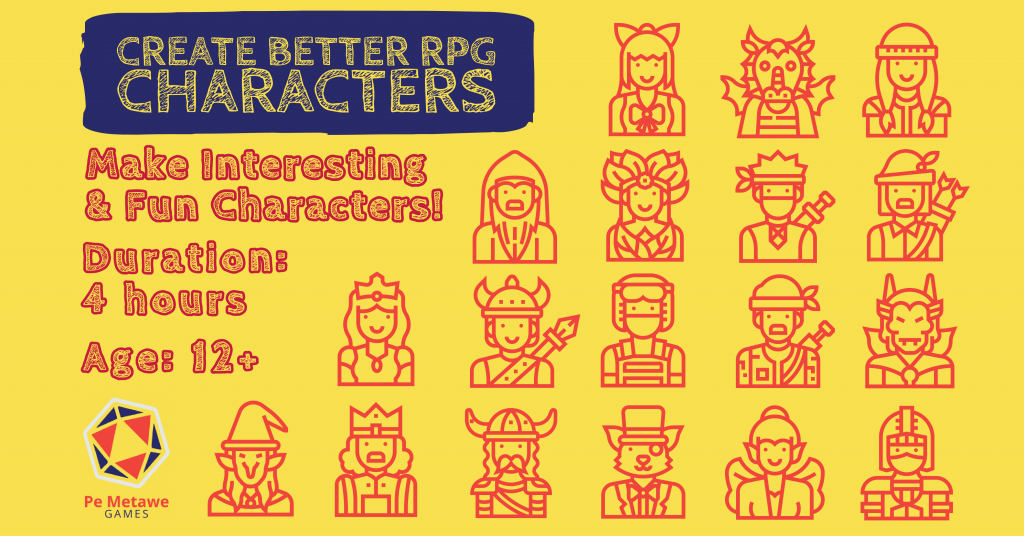 Create Better
RPG Characters
Built for current RPG players, our professional Game Master Robert Trueblood will take you through a four hour guided session on how to make sure your character has a robust backstory, meaningful character traits and what makes a character believable. This workshop is appropriate for ages 14 and up, will last four hours and can be applied to tabletop Roleplaying games as well as narrative stories.
Collaborative
storytelling with rpg
Are you a potential storyteller or someone has always been curious about roleplaying games? Our Team Guide David Plamondon and Game Master Campbell Furnish will take you through four days of collaborative storytelling through roleplaying games. Participants will be guided through the process of character development, how to share the scene, developing an interesting story arc and how to end your tale. This session is appropriate for participants between age 12 to 15 and will occur over four, 2 ½ hour sessions. Marty Chan, professional Author and Storyteller will also be hosting a sixty minute session on story writing tips.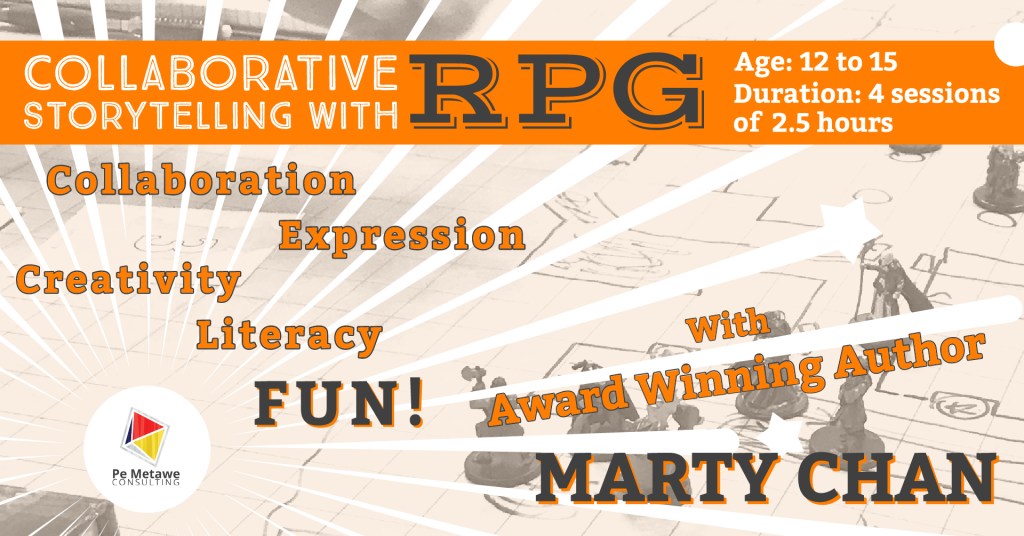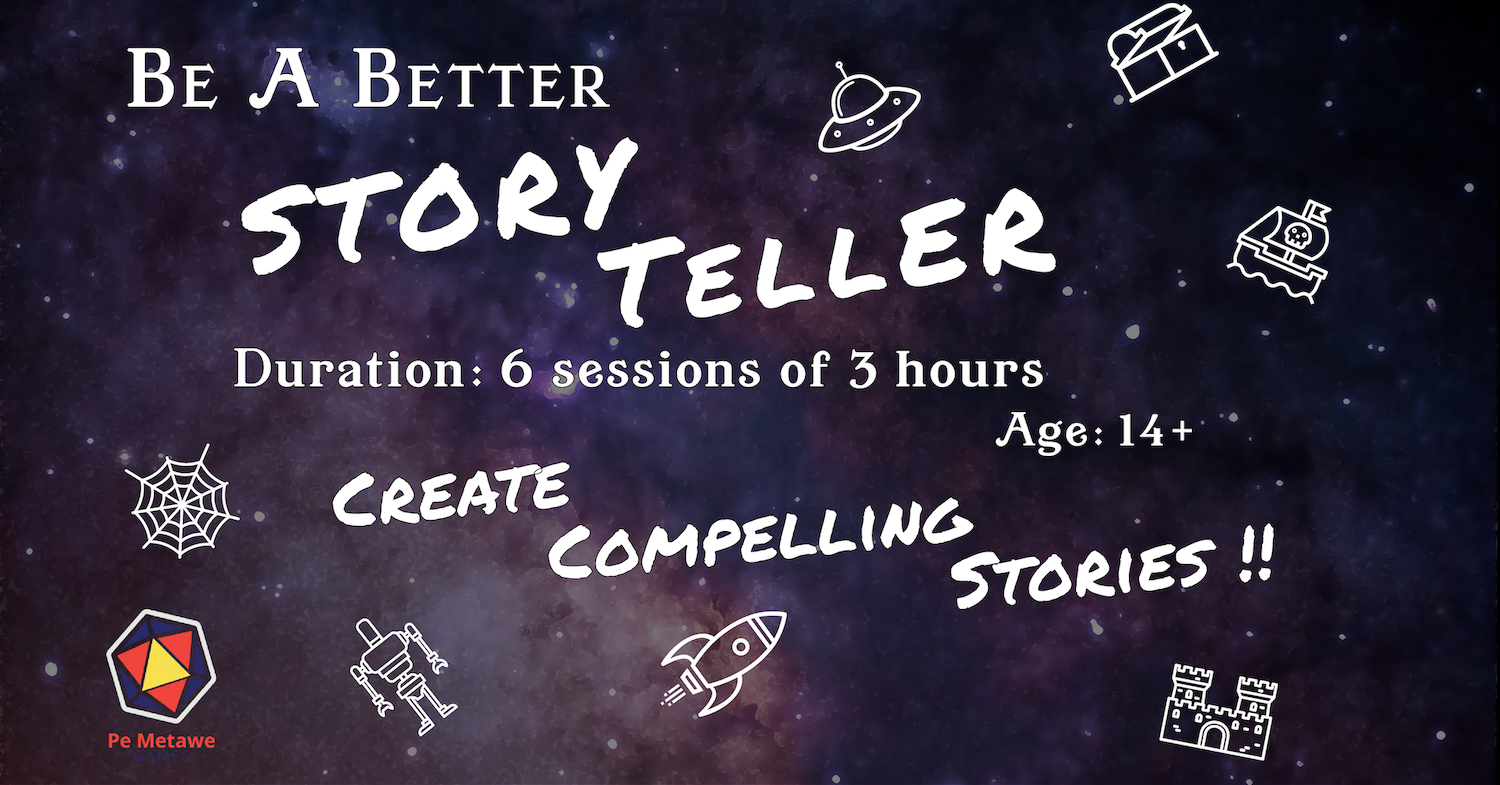 Designed for current RPG players and Game Masters, as well as anyone who is interested in being a better storyteller, our professional Game Masters Robert Trueblood and Abraham Woo will walk participants through the process of creating your prompts, developing a structure, creating a robust setting and making interesting supporting characters. This camp will take place over six sessions, with each session lasting 3 hours. This camp is suitable for anyone with an interest in storytelling, ages 14 and up.