Translated from Cree, Pe Metawe means "Come and Play" and serves as the guiding principle of how we approach our work. Indigenous owned and operated, we are working towards the betterment of Indigenous people living in Alberta. Pe Metawe Consulting blends the traditional values of Indigenous culture with the modern needs of our clients.
Our Vision
To honor the shared Indigenous heritage of our team while retaining a sense of enjoyment in the work that we do.
Our Mission
To provide consulting services that blend cultural teachings, positive social interaction, and a passion for community engagement while meeting the needs of our clients. 
Engagement Specialist / Team Guide
With over 25 years of gaming experience and more than 10 years supporting Indigenous people in career planning and education, David began Pe Metawe Consulting to share his love of games and his drive to help indigenous people succeed.
Utilizing her Bachelor of Arts in Recreation, Sport and Tourism as well as her years of community engagement, Jayde brings her skills and training to lead the development and delivery of all of our workshops.
Administrative Project Coordinator
With her extensive experience in a variety of administrative fields, Bobbi supports the entire team by communicating with clients, tracking projects, and assisting with both on- and off-site events. 
Creative Projects Coordinator
With a history of experimenting with different universities and eventually deciding that even his food was going to be art (through taking culinary arts at NAIT), it is pretty clear how Jo is the creative engine for Pe Metawe Consulting. He is generally in charge of putting together videos and similar projects with the goal of inspiring both clientele and the individual. 
Coming from a decade of combined math, science, and education experience, Andrea brings a connecting lens between the activities in our workshops and the learning outcomes our clients seek. She provides and polishes the resources the team uses to inspire action through our varied activities with a signature passion for lifelong learning.
Youth Engagement Coordinator
Abraham Callingbear-Woo has years of experience in youth work and child care. He's an experienced football coach and a passionate gamer. He's a skilled writer that brings his myriad of experience to bear in helping build life skills and cultural teachings in our workshops and engagement sessions.
Youth Engagement Specialist
As someone who is also currently enrolled in post secondary for a Bachelors of Music (followed by a Bachelors of Education),  Gillian hopes to help create, find, and utilise resources for youth to learn and understand their life and the experiences of the world around them through Pe Metawe Consulting.
Youth Engagement Specialist
As an advocate of the Treaty 8 Youth Council and a proud member of Sucker Creek First Nation, Chanel is passionate about her work in supporting youth. Her goals are to attain a diploma in Correctional Services to better support at risk youth and families. She continues on her journey in connecting with her Indigenous culture, and spends her time volunteering to bring awareness of the need for reconciliation.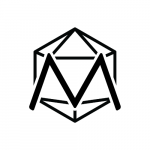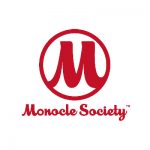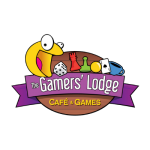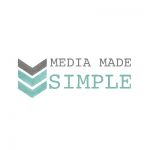 304 - 9006 132 Avenue

Edmonton, Alberta

T5E 0Y2